John Merrick's Remains - Light & Dark (album)
JMR return with a new instalment of creative electro full of ingenious lyrics & cleverly produced sounds & backdrops. A mix of emotions reflecting on the light side of life & soon twisting into the dark. Prepare to be torn between the two & never know what you'll find on the other side…

1. Slenderman:
Dramatic; atmospheric & absorbing opening track full of sinister backdrops filled to the brim with electro bass lines & layered synths & crushing drum sequences melded together with strained but eloquently delivered vocals. Guitars roll into the distance adding a further element & depth to this evolving JMR sound.

2. Drowning:
Tense & fragile this track delivers a haunting lyric draped within a cacophony of heavy bass, screeching keyboards & eerie sounds. Vocals delivered passionately; laced with pain & emotion.

3. We Are So Fragile::
Gary Numan cover tackled with a typical JMR turbulent twist. Classy & stylish approach with cleverly programmed drum patterns & superb synth arrangements. Vocals delivered with precision & focus; great cover. Nothing fragile about this version.

4. Meaningless Life:
Stripped down track ensuring the focus is on the vocal delivery & lyrical content. Emotional trip creating depressing images that lasts long after the final chord. Crying out for a full-on industrial remix!

5. Light & Dark:
Visual & melodic track show-casing the vocal abilities of JMR; atmospheric & ethereal; a real treat & stand-out track on the album. Acoustic guitars, simple keyboards; no tricks here; this is raw & emotional – stunning!

6. Mad Max:
Aggressive & fast; JMR on Speed. Drum sequences; dry-ice; lights; screeching keyboards; bass-lines punching; chaotic rhythms; layers of sound; orchestral…it's all here! Love it!

7. Mr Bad Guy:
Layered synths with a lighter melody & brighter happy emotional feel. Only JMR can sing a depressing song about Mr Bad Guy & make it sound happy!! Tongue-in-cheek approach – so very JMR!! Perfect!

8. When I See You:
Angry vocal delivered with just the right amount of sneer. Guitars blend effortlessly with the drums & synths creating a fuller sound & atmospheric background scene. Danceable track that would also work well completely stripped down. This track has a multitude of remix options. Favourite track on the album!

9. Alone:
Piano adds a dark & twisted feel with a haunting & strained vocal to boot. Deliciously dark track that is both atmospheric & tense. Full of swirling images & gothic dreams. Lyrically torturing & beautifully delivered. Outstanding!

10. The End:
…through the storm clouds do you see more dark clouds or do you see a blue sky appearing?...

[Review written by Hooded Stranger (Systema Synthetica)]
---
John Merrick's Remains - Dark City (ep)
1. Dark City:
JMR unleash a raw & gritty sound to open their EP. Guitars & pounding bass drives the track forward taking no prisoners as the freight train grinds, screeches & hurtles full-speed through the night. Short & punchy with expected dulcet tones desperately trying to catch up with the momentum.

2. Hellraiser:
Hauntingly atmospheric synthesised track drifting effortlessly along with perfectly strained vocals adding depth & fear to the overall feel of the track. Simple chorus cleverly crafted to bring balance to the disorder. JMR at their chaotic best.

3. The City Sleeps:
Amazing awkward beat structure adds a complex feel to this rather exquisite track. Lyrically stunning; vocally raw & passionate backed with a pulsating bass drum that reverberates deep inside your head.

4. Dark Angel 2:
A slower paced track delivered with an emotional vocal. Lyrics wrapped around a lush synth melody. Sombre song drenched in sadness & agonising pain…beautifully tragic; deliciously dark.

5. Dark Angel 2 [Underworld Mix]:
Dark; twisted upside-down & with a little nitro added just because. Still tragic & dark but now angry & more intense. Synths & drum sequences manipulated into a frenzy that gives sadness a slight smirk!

[Review written by Hooded Stranger (Systema Synthetica)]
---
REVIEW: John Merrick's Remains at the Vintage Rock Bar, 30th December 2011

Local duo John Merrick's Remains can be summed up by the phrase 'weird and wonderful'. Two thirds electro-rockers and one third gothic cinema experience...they don't do gigs, they do performances. Dressed in masks and black (mostly leather) garb they are totally immersed in their sound which is hard to pin down, but if you baked Marilyn Manson in an oven turned to maximum Numan, with a pinch of Bauhaus and a dash of Soft Cell, the result would be a black iced, metal studded JMR cake. Tonight they are playing in the Vintage Rock Bar in Doncaster, which is like a dungeon and just adds to the whole audio/visual experience. Here is my condensed review of the gig...erm...I mean performance:

As the saw-tooth waves pulsates in opener 'Breath' it's apparent that JMR are on fine form and encouraged by a decent crowd singer Joolz breaks down the barriers between band and audience by stepping over the monitors and singing amongst the gathered throng. His voice is finely balanced somewhere between Neil Diamond and Dave Vanian of the Damned; this may sound wrong but in the context of the music it works pretty well. New song 'Open the Box' written in collaboration with Doncaster band Spekulus takes them down a more gore-metal route with sharp guitars adding an extra dimension to their synth-noise. Bob on keys frantically nods his head to every bass beat and hits notes as if his life depended on it. 'Hollow Man' and 'Dear John' from their second album are the standout tracks of the evening and show the extremes of their sound, which can swing from synth-pop to vintage punk and everything in-between. As the band burst into JMR classic 'Leatherface' all hands are raised and shake in unison to the rhythm of the chorus vocal. It's has a super addictive melody but the chainsaw and scream samples which appear in the musical breaks are sure to give me nightmares...I'm going home to check under my bed and sleep with the light on.

JMR and Spekulus will be playing at the Hallcross in Doncaster on Saturday 18th February 2012 to promote the Lament Configuration EP which features both bands.

John Merrick's Remains can be followed on facebook or www.johnmerricksremains.co.uk.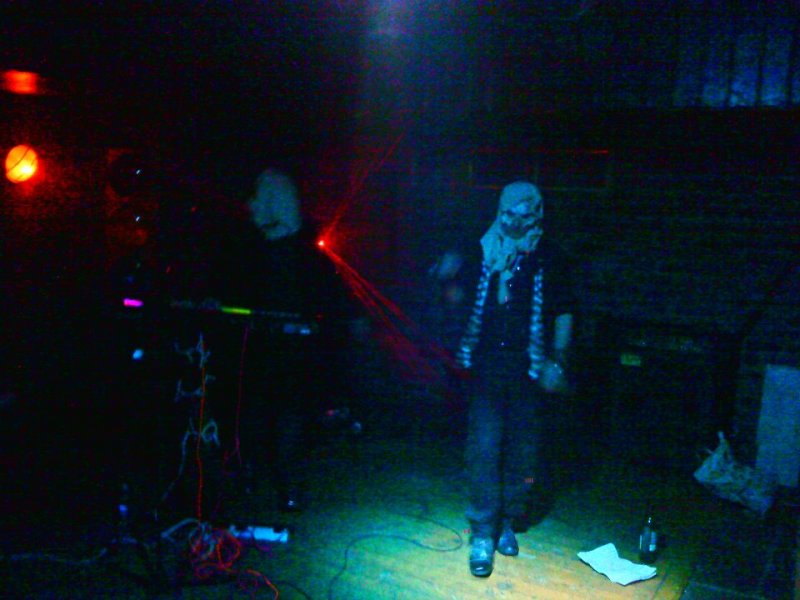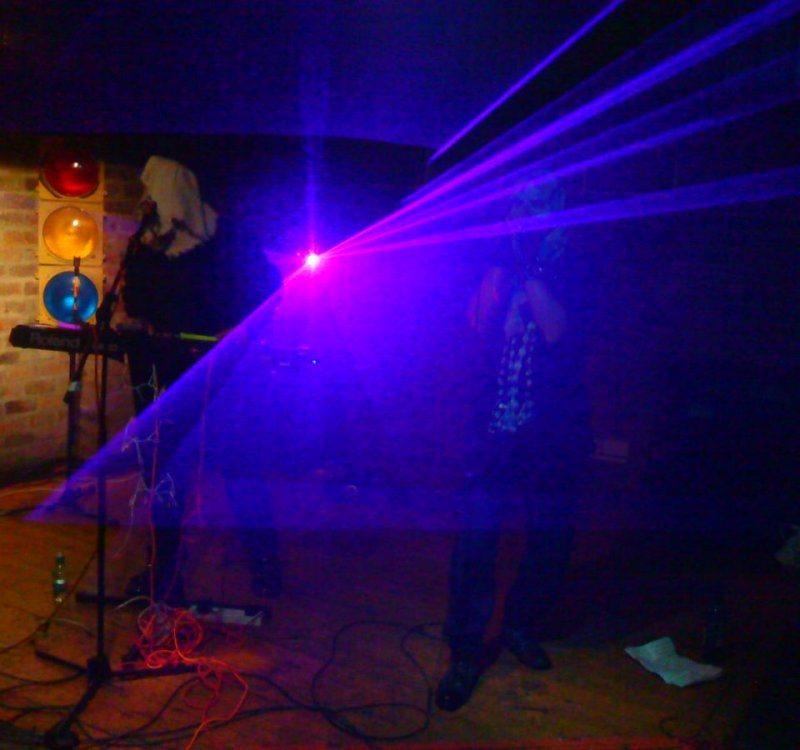 John Merrick's Remains - Angel Of The Night
1. Night Sound (intro): Sets the atmosphere to the album...has a sinister feel to it...just like the album.


2. Angel Of The Night: fantastic lyrics and well delivered vocals. Particularly like the way you hang onto the final word. Great synths and production. Extremely catchy and a good dancefloor track.


3. Bleeding Inside: Good semi-sung spoken intro verse...then it explodes into a well produced guitar based 'rock' sounding track. You control the song very well with the return to the slower verses. "Oh my God, what have I done?"...sublime! Maybe too rocky for the usual sound of JMR...but can't knock the lyrics, sound and production.


4. Unforgiven (2010): A newer version of the classic and probably the best JMR track. Has a slower feel, and works a treat. Great version...I didn't think this track could get any better...but it has. I like the way track almost grinds to a halt...before picking up again. Excellent vocal style on this version.


5. Red Sky: I was a bit worried as this started...I was worried we were falling into a love ballad!...I needn't worry, although slower and almost ballad like, the bare vocal carried it through. This one really shows the terrific voice. Maybe needed a little more guitar...but a refreshing slower style of JMR. Very catchy chorus...I can't get it out of my head!


6. Mr Glass: Good atmospheric start, slowly building up. Lyrically superb and love the different vocal styles between verse and chorus. Chord changes really give this a flow and melt into each other perfectly.


7. Nightmare: Opens with 'classic' JMR synths and style, love it. "The face of a killer screaming back at me"...you really painted layers with the lyrics, each brush stroke adding a little more depth. Awesome outro.


8. Damaged Brain: Without doubt my favourite track of the album. Lyrically very strong, delivered with vocals of emotion and despair. Nice guitar work too. Quite atmospheric style...gonna have to play it again before moving onto the next track.


9. Forgive Me: You really attack this song with a powerful vocal...stunning! Sad and emotional...you can feel the despair in your voice.


10. The Haunting (synth mix): New version of the fantastic track from the 'John Merrick's Remains' album. This was already a favourite from the album - this version feels cleaner...a good re-working of the old track...but still prefer the intro to the original.


11. Angel Of The Night (light and shade mix): Oh my God!...this is outstanding. I think I prefer this version to the album version. Sometimes less is more and this has less and works so well. The bass is more pronounced in this version. I know I have already chosen a favourite from the album, so this has to be my second favourite.


12. Unforgiven (Egypt mix): Another sublime re-working of an older track. Again a more atmospheric style track...and heavier guitars...nice! Love the whispered section.


13. Damaged Brain (take down mix): Already chosen as my favourite track this version is even better than the album version. This stripped down version is even more emotion filled than the album version.


14. Dark Angel (acoustic hook mix): Another superbly re-worked mix of the classic track. Stripped down with the gentle introduction of the acoustic guitar...I wasn't sure that would work...wrong again! Good alternative style - much enjoyed.


15. Red Sky (acoustic): Bloody marvellous! - still can't get this chorus out of my head.


16. Breathe (sparse mix): This is a refreshing alternative mix of the classic track from 'John Merrick's Remains' album. Like the breathy whisper vocal too.


17. Unforgiven (dark D n' B mix): The bass fucked with my head in my headphones...a head fuck from JMR's...Lol! Great synths and production of this mix. Great rough sounding voice near the end of the track.
Written by Dan Watts (Systema Synthetica)